Date
Jul 30, 2015 - Jul 30, 2015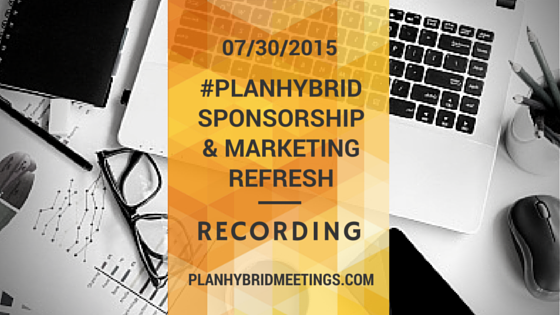 #PlanHybrid Sponsorship & Marketing Refresh
Session recorded live on July 30, 2015
You have a great conference theme and lined up exceptional speakers but what good is having all this great content if it's boring? Ensuring your presentations go noticed with sound AV and presentation technique will help refresh your conference.
Join our session as we focus on:
How to attract potential sponsors when there are 2 audiences.
Understanding how sponsorship can grow your event.
Designing a sponsorship program that appeals to the new realities of the marketplace
Gaining new sponsorship ideas.
How to better recognize sponsors in this digital era.
Speakers: